For those who use their bikes to discover the world , to deal with an extremely adventurous travel , move from one climatic condition to an 'other in a short time , you need a modular depending on the time of day , whether we are going through valleys and mountains , seas or deserts, the Four Climath Befast Jacket is the one for you!
Equipped with a dual-layer equipment with parallel zippers , the jacket can be transformed in a short time in the configuration that is best suited to the atmospheric situation :
- In the winter season can be used by applying both the thermal liner antifreddo that the membrane waterproof and windproof to protect themselves from freezing temperatures and rain .
- In the summer season can be used by removing both windproof and waterproof applications and discovering the front air intakes perforated fabric so you get a lightweight and breathable but still ensuring protection and safety.
- In autumn and spring can be used by adopting one of the two inner liners according to the climatic situation .
Technical detail:
MATERIALS
Main Material: 600D MAXDURA fabric in 100% polyester coated with anti- wind , high toughness
Reflective inserts : High-visibility fabric REFLEX
Lining Waterproof / Breathable : 100% polyester mesh fabric Removable membrane in 100% polyurethane ( for extended use of the head under the water suggest that you take a rain jacket outside)
Removable thermal lining : 100% polyester outer fabric with 100g padding 100% polyester
Central hinge : nylon coil No. 8
Hinges cuffs , pockets and removable lining : nylon coil No. 4

TECHNICAL SOLUTIONS :
Ergonomic cut pre- shaped for use motorcycle
External seams with " SAFETY- SEAM -SYSTEM " , to increase the abrasion resistance in case of a fall
Stitching lining Waterproof / breathable thermo- taped to ensure the ' sealing head
Closure list windproof with Velcro
Wrist closure with zippers and snaps
Adjusting volume life with straps , loops and Velcro
Volume adjustment sleeves with strap and clip
Protective supports removable on shoulders and elbows
TECHNICAL DETAILS:
opportunity attachment to trousers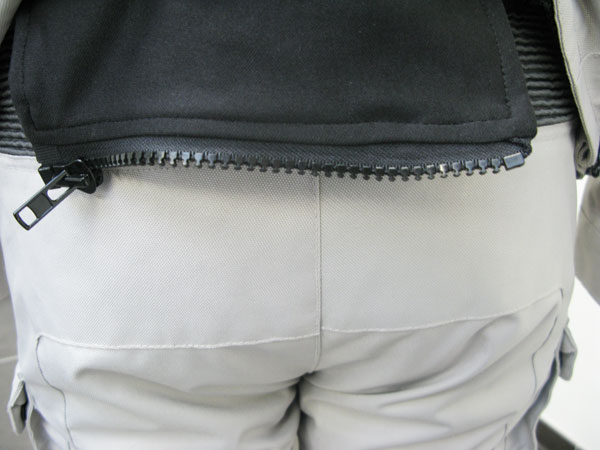 front air intakes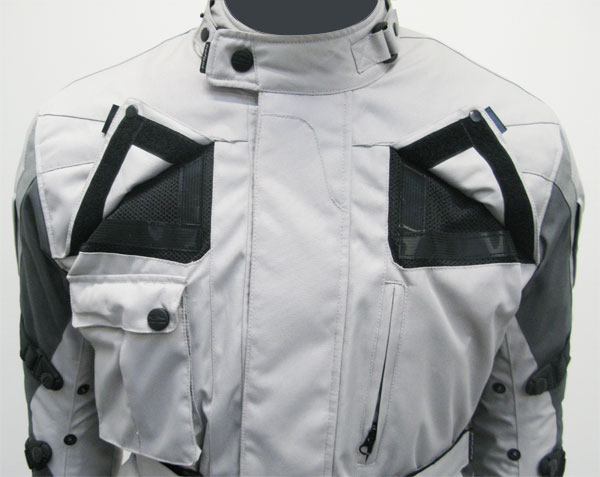 adjusting sleeves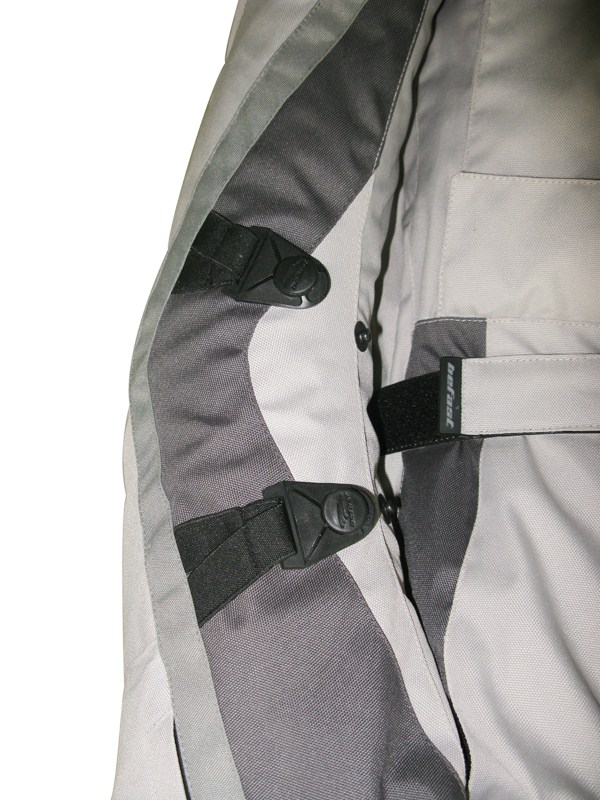 external closure and closure of the jacket waterproof / windproof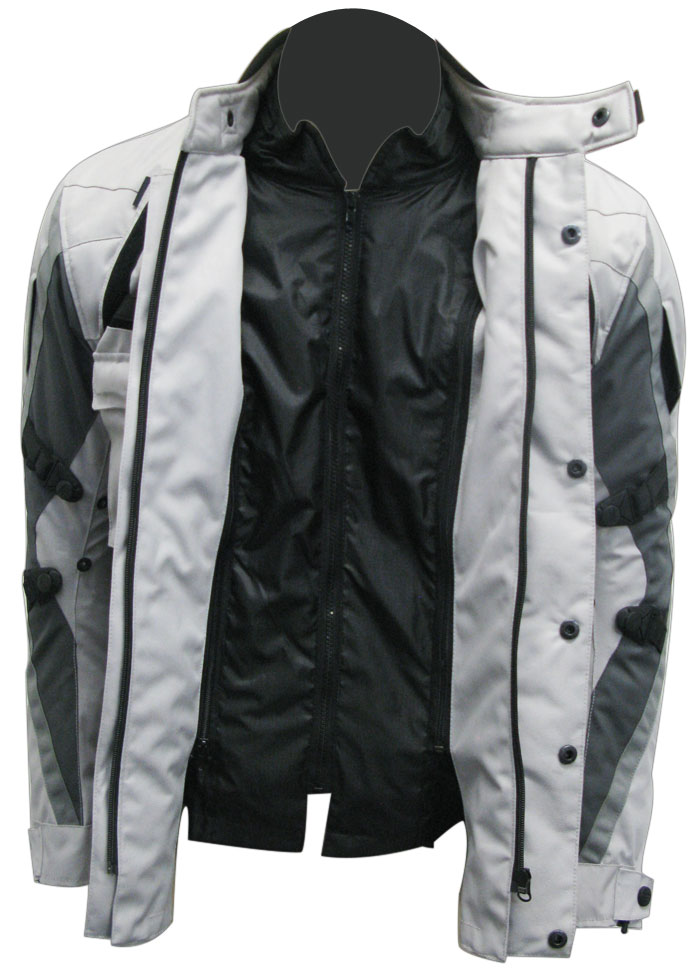 3-layer modular