Since over 10 years we are engaged in online selling of clothing for riders and motorcycle accessories. . ThePassion for two wheels world that binds each of us, from the Warehouseman to the Senior Executive, and Profound Respect for our customers has allowed us to achieve excellent results continuously growing. As a result of this every year we invest, not only in technology for our portal but also in logistics, customer care and anything else we can afford to offer you the excellent service you deserve.
We work hard every day to increase our offer with quality products, proposing great brands, but also exclusive production like the Befast collection that becomes more and more popular among riders.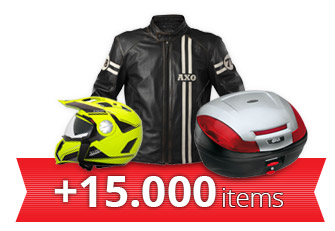 A CATALOGUE ALWAYS UPDATED
AND AFFORDABLE!
Our On-Line-Shop, dedicated to the Two-Wheels World, offers over 15,000 items including clothing and accessories for motorcycles. Our On-Line catalogue is in continuous increase: we add or replace our products every day to be able to guarantee an accurate selection of best brands in the field of motorcycling clothing, ready to be chosen and purchased in safety with ease and convenience above all. Take a look at our on-line catalogue (or Try it now and browse among our products.)

WE EXIST. FOR REAL!
Motoabbigliamento.it was founded with the purpose of providing an excellent on-line service for two-wheels lovers who doesn't want to compromise on quality and safety, spending the right price for the right item. With the same philosophy, in these last years, we have launched a project that provides the opening of Direct Sale Points to offer the same benefits to the customers who cannot or, simply, don't want to use the Internet. In this perspective, we have enhanced customer care so that you may always find a person, and not a recorded disc, ready to answer your questions, solve problems, and most important, to help you choose the best for you.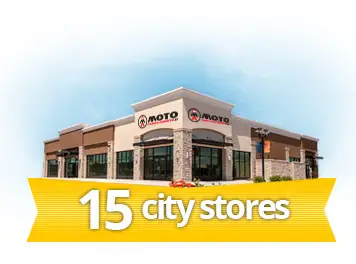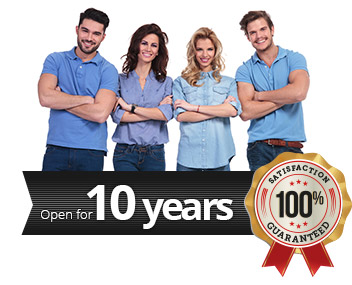 IN ALL THESE YEARS TOGETHER WE HAVE COME A LONG WAY!
In 2005, we shipped our first package to our first customer. Many years have passed, have changed products, technologies and customer's needs. Today you can order by phone from your Tablet, you communicate with the company through Facebook and WhatsApp. Today the customer wants the best. We, from the very beginning, we have always put our Customer's Satisfaction as our Number One Priority. This spirit has always motivated us and that's why we have invested and we will continue to do so, not only on the price , but also on the selection of best brands, the structure and staff training. Thanks to all of you, the ones who have always noticed this difference, today we are looking backwards and see how far we've arrived. Still, we are ready to do a lot more and always with you!
JOIN US FOR MORE ADVANTAGES
In addition to our stores and website, visit our Facebook page and click on 'Like' to be informed on the latest offers and on all the ways to make shopping saving money, to participate to our contests or receive invitations to events, organized by our staff.
HAPPY TO KEEP IN TOUCH WITH YOU
The Attention and The Security of the Customer is our primary goal, The great experience in the field of clothing and accessories for motorcycles allowed us to acquire high levels of competence and professionalism that allow us to offer a high-quality and complete service to our customers. Browse our online catalogue and if you need more information don't hesitate to contact us, our staff will be glad and honored to help you.
Evert Srl
Sede legale
Via delle Cerbaie 78
55011 Altopascio
Lucca

Partita IVA: 02248480465
Customer Care
Tel. 05831748004
fax: 0583.17.48.006
info@motoabbigliamento.it