Bergamo Sale Point
Prices equal*
to the site

*except for reserved promotions
We ship your purchases for FREE at home
Come and visit us by motorbike, we will send the products you purchased to your home, or if you prefer the items you arrived with, to get you started again wearing your new purchases.
Friendliness
and Competence
INFO
Motoabbigliamento Bergamo
is open every day from
Monday
to
Sunday
, here you can find a wide range of items from the best brands such as Dainese, Rev'it, Alpinestars, UFO, Thor, Befast, Agv, Nolan, TCX, Airoh, Caberg, Suomy, Ls2, Klan, Cellularline, Midland, Givi, Kappa, HJC and many others. In addition to the items physically present in the Shop (carefully selected to satisfy the largest number of customers), it is always possible to order an item seen on the Site on request and, once arrived, try it without obligation, and decide later whether to buy or not.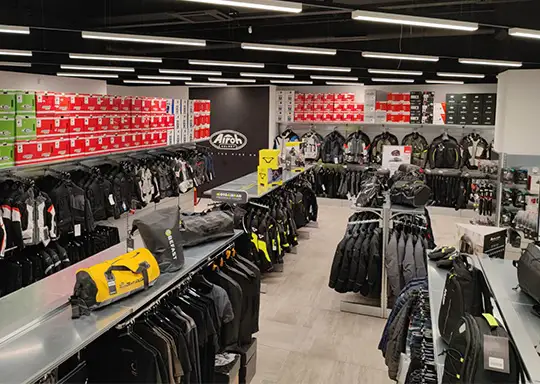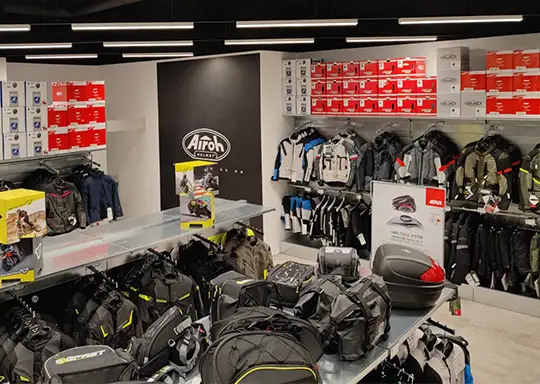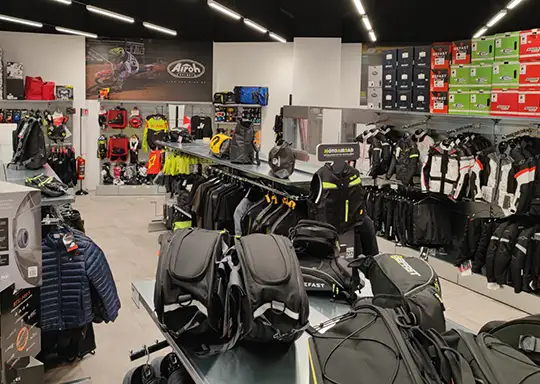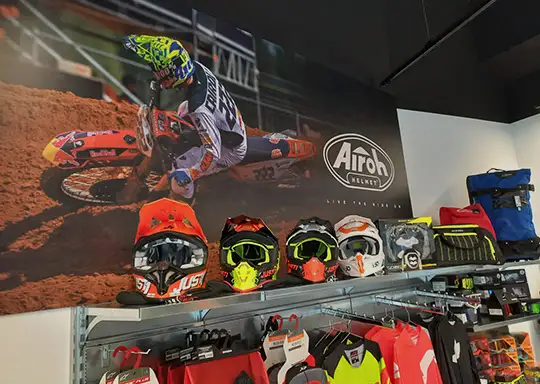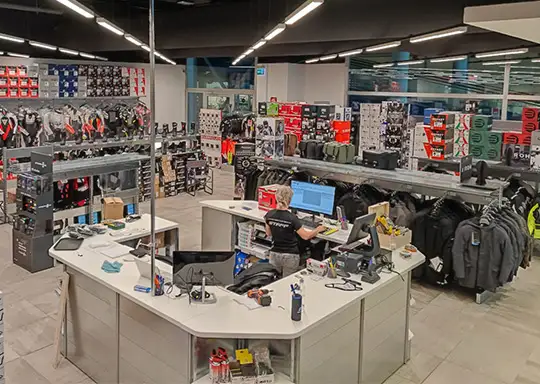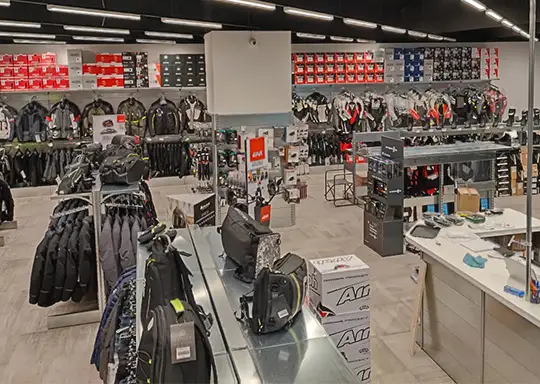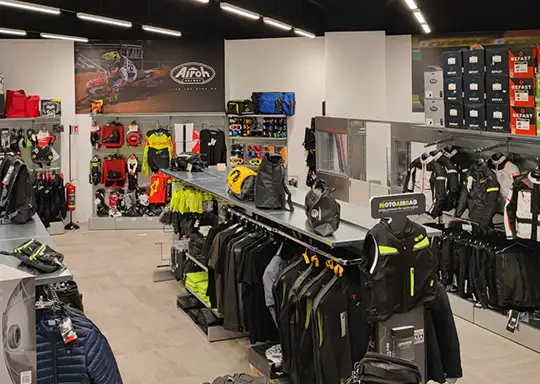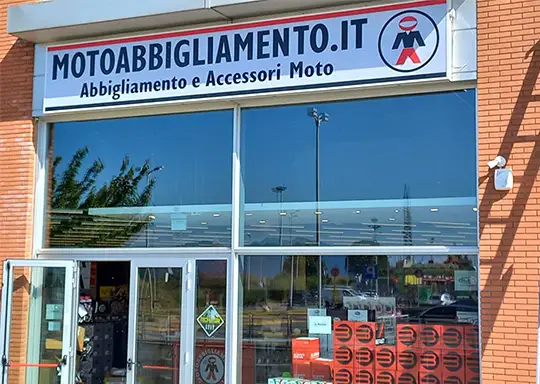 OPENING HOURS
communication
we are open
Monday to Sunday
DAY
MORNING
AFTERNOON
Monday
9.30 - 13.00
15.30 - 19.30
Tuesday
9.30 - 13.00
15.30 - 19.30
Wednesday
9.30 - 13.00
15.30 - 19.30
Thursday
9.30 - 13.00
15.30 - 19.30
Friday
9.30 - 13.00
15.30 - 19.30
Saturday
9.30 - 13.00
15.30 - 19.30
Sunday
9.30 - 13.00
15.30 - 19.30
For closings and extraordinary openings, read the communications box
Gradi Decimali GPS: 45.68257575171813, 9.610582128045069



WAYS OF PAYMENT
Nel nostro Punto Vendita puoi pagare tramite: