Roma Sale Point
Prices equal*
to the site

*except for reserved promotions
We ship your purchases for FREE at home
Come and visit us by motorbike, we will send the products you purchased to your home, or if you prefer the items you arrived with, to get you started again wearing your new purchases.
Friendliness
and Competence
INFO
Motoabbigliamento Roma
is open every day from
Monday
to
Sunday
, here you can find a wide range of items from the best brands such as Dainese, Rev'it, Alpinestars, UFO, Thor, Befast, Agv, Nolan, TCX, Airoh, Caberg, Suomy, Ls2, Klan, Cellularline, Midland, Givi, Kappa, HJC and many others. In addition to the items physically present in the Shop (carefully selected to satisfy the largest number of customers), it is always possible to order an item seen on the Site on request and, once arrived, try it without obligation, and decide later whether to buy or not.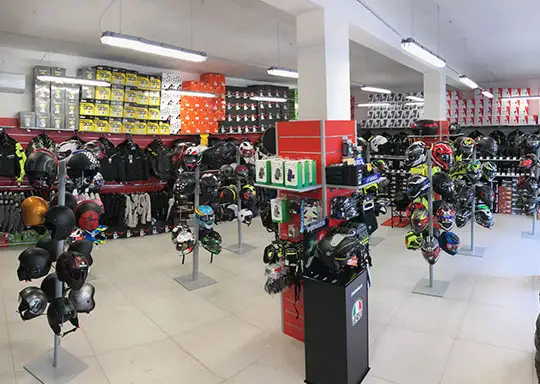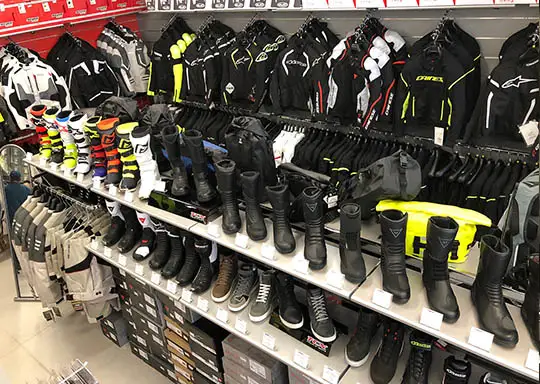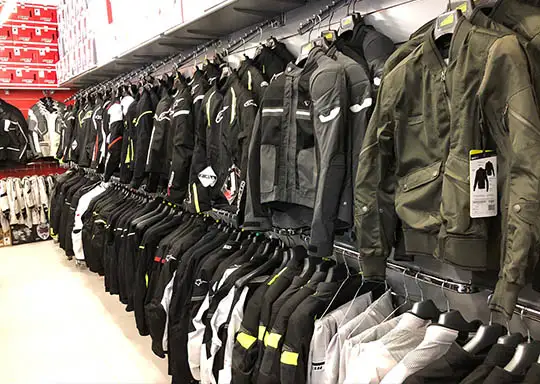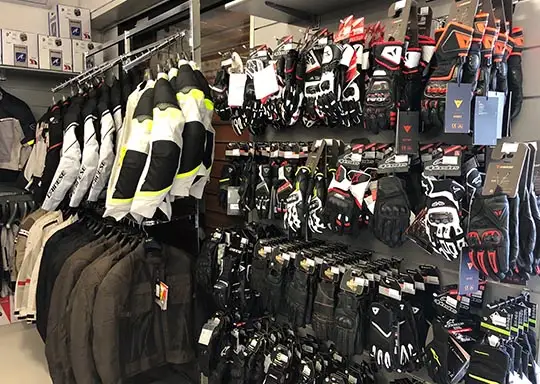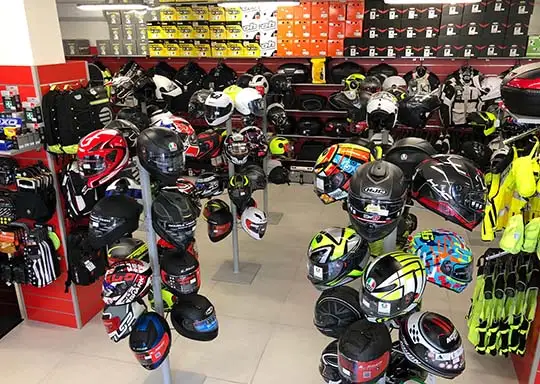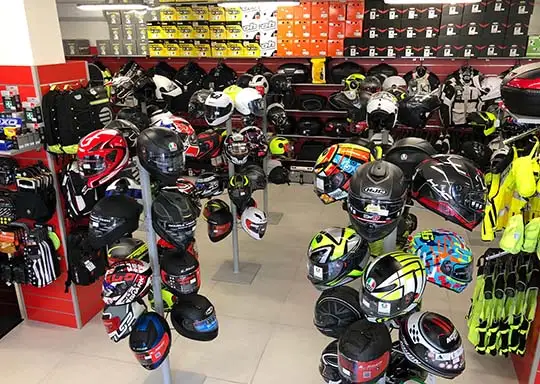 OPENING HOURS
communication
we are open
Monday to Sunday
DAY
Monday
From- to
11.00 - 19.30
Tuesday
From- to
11.00 - 19.30
Wednesday
From- to
11.00 - 19.30
Thursday
From- to
11.00 - 19.30
Friday
From- to
11.00 - 19.30
Saturday
From- to
11.00 - 19.30
Sunday
From- to
11.00 - 19.30
For closings and extraordinary openings, read the communications box
Gradi Decimali GPS: 41.9076,12.425201



HOW TO REACH US
Coming from Civitavecchia
1 - Take A12 / E80 to Civitavecchia from Strada Statale 1 Via Aurelia

2 - Continue on A12 / E80 to Rome. Take exit 1 (Aurelia) Grande Raccordo Anulare / A90.

3 - Take the Via di Acquafredda exit towards Via Della Maglianella / Via di Brava

4 - After about 350 meters keep right at the crossroads and continue towards Via di Acquafredda and then keep left at the crossroads towards Via di Acquafredda.

5 - After about 3km Continue on Via Nazareth and then continue on Via di Boccea for about 1.5 km.

6 - Turn left at the traffic lights and take Circonvallazione Cornelia; continue straight (direction Policlinico Gemelli) for about 500 meters (you are already on Via Pineta Sacchetti). Our store is located on the left, where you can take advantage of a large parking lot.


Coming from Piazza Venezia
1 - Proceed west from Via Cesare Battisti towards Via del Corso then continue straight on Via del Plebiscito

2 - Continue on Corso Vittorio Emanuele II for about 1 km..

3 - Continue straight on Ponte Vittorio Emanuele II for 200 meters. Then turn left and take Lungotevere in Sassia

4 - Turn right and take Piazza della Rovere and keep left to continue on Galleria Principe Amedeo Savoia Aosta for about 500 meters

5 - take direction Via Gregorio VII and for about 2 km continue straight on Via Gregorio vii.

6 - Arrived in Piazza Pio xi Continue straight for 1 km through Circonvallazione Cornelia.

7 - Continue straight (finding the bus terminal on the left) for about 500 meters. We are on the left, where you can take advantage of a large parking lot.


WAYS OF PAYMENT
In our store you can pay through: